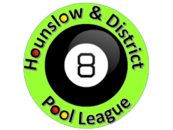 Hounslow & District Pool League
It is not the winning but the taking part that counts. The winning helps though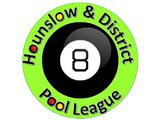 Welcome to your League
The Hounslow and District Pool League is a Tuesday night friendly league, where pool teams from Hounslow, Heston, Isleworth, Brentford, Twickenham & Hanworth can play.
League has been running for over 10 years, last 5 years under the same organiser.
At present we run a two division league with 16 - 20 Teams
With an annual Team & Singles Knockout competitions.
There are reqular match reports in the Hounslow Chronicle.
Never miss an update
Follow the league to get the latest news and results straight to your email